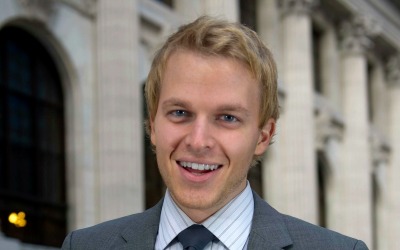 After reading Ronan Farrow's article about how the media sidelined his sister's allegations about their famous father in order to maintain their connection to that director and his long list of associates, I engaged in several Facebook threads about the issue.  Since Facebook is world opened only to those we choose (preaching to the choir anyone?) it seemed useful to also send something to the Los Angeles Times to let them know I appreciated their publishing Ronan's piece.
Thank you for putting Dylan Farrow's story (by way of her brother's public statements) on the front page of Calendar ["No Longer Hiding Behind Comedy: Ronan Farrow Fires at Media, Woody Allen," May 12]. My only caveat is that I had to see yet another photo of the man not worthy of being called a "father"  above the fold. I wish you would have flipped the stories. — Rosanne Welch, Van Nuys
Note that I never mentioned the director by name – the parenthesized title of the original article is the only place it shows up – in order to keep the story focused on the female involved.  Of note also is that I once read how the Letters to the Editor section chooses which letters to submit based on a statistical coverage of the issue – so it 70% of letters are pro something, they'll publish 7 letters pro and 3 letters representing the con.  So it was interesting to see 4 letters on this subject – 2 in favor of publishing Dylan's story and 2 against.  It just shows how hard it is for women to come out about this subject to a world conditioned not to believe them.  In the first letter refuting my point the writer says none of the allegations were ever turned into charges – without noting that a judge insisted that the director be accompanied any time he visited his children post the break up with Mia Farrow and that Farrow herself chose not to follow through in court to avoid making her child repeat the devastating story over and over.
On the Los Angeles Times web site, my letter is the 7th letter down the this page