** Order "Why The Monkees Matter" Today **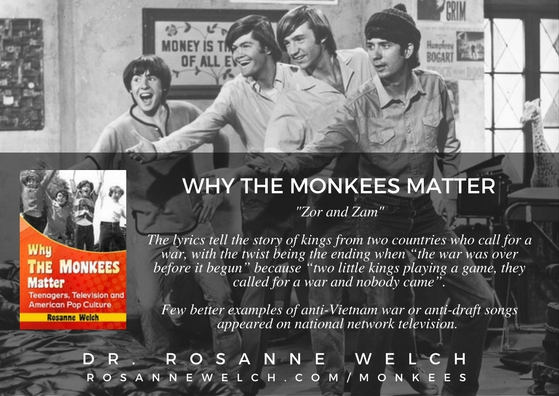 "Zor and Zam"

The lyrics tell the story of kings from two countries who call for a war, with the twist being the ending when "the war was over before it begun" because "two little kings playing a game, they called for a war and nobody came".

Few better examples of anti-Vietnam war or anti-draft songs appeared on national network television. 
from Why The Monkees Mattered by Dr. Rosanne Welch —  Buy your Copy today!
 Why The Monkees Matter: Teenagers, Television and American Pop Culture
McFarland (Direct from Publisher) | Amazon | Kindle Edition | Nook Edition