** Buy "Why The Monkees Matter" Today **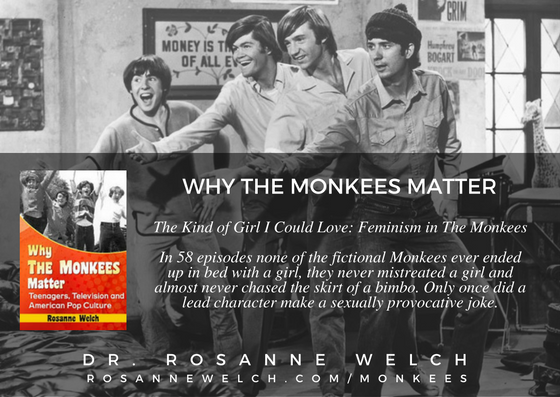 The Kind of Girl I Could Love: Feminism in The Monkees

In 58 episodes none of the fictional Monkees ever ended up in bed with a girl, they never mistreated a girl and almost never chased the skirt of a bimbo. Only once did a lead character make a sexually provocative joke.
from Why The Monkees Mattered by Dr. Rosanne Welch —  Buy your Copy today!
 Why The Monkees Matter: Teenagers, Television and American Pop Culture
McFarland (Direct from Publisher) | Amazon | Kindle Edition | Nook Edition