** Buy "Why The Monkees Matter" Today **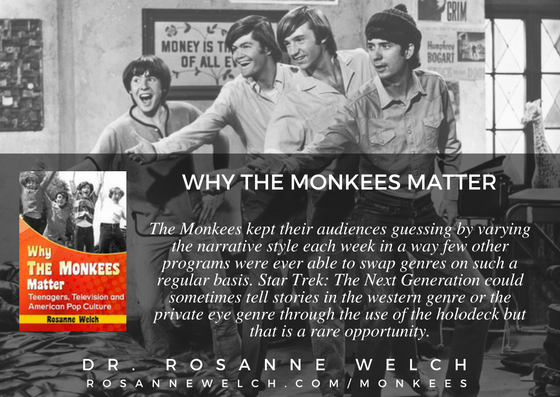 The Monkees kept their audiences guessing by varying the narrative style each week in a way few other programs were ever able to swap genres on such a regular basis. Star Trek: The Next Generation could sometimes tell stories in the western genre or the private eye genre through the use of the holodeck but that is a rare opportunity. 
from Why The Monkees Mattered by Dr. Rosanne Welch —  Buy your Copy today!
 Why The Monkees Matter: Teenagers, Television and American Pop Culture
McFarland (Direct from Publisher) | Amazon | Kindle Edition | Nook Edition