** Buy "Why The Monkees Matter" Today **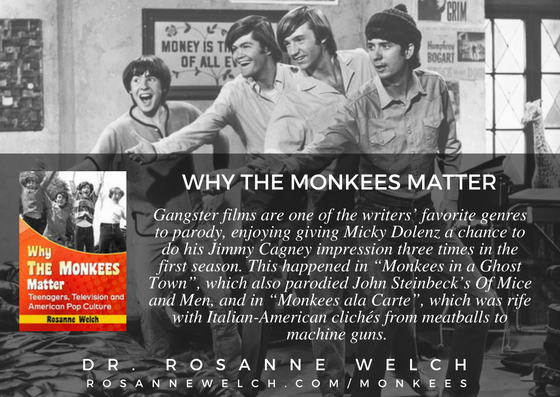 The Monkees also dabbled in super hero adventures by creating the Monkeemen. Because shots of them in Monkeemen costumes appeared in the series' opening credits, it cemented the idea that the Monkeemen appeared more frequently than they did. Yet only three episodes involved Monkeemen: "I've Got a Little Song Here", "Monkee Chow Mein", and "I was a 99 lb Weakling".
from Why The Monkees Mattered by Dr. Rosanne Welch —  Buy your Copy today!
 Why The Monkees Matter: Teenagers, Television and American Pop Culture
McFarland (Direct from Publisher) | Amazon | Kindle Edition | Nook Edition