** Buy "Why The Monkees Matter" Today **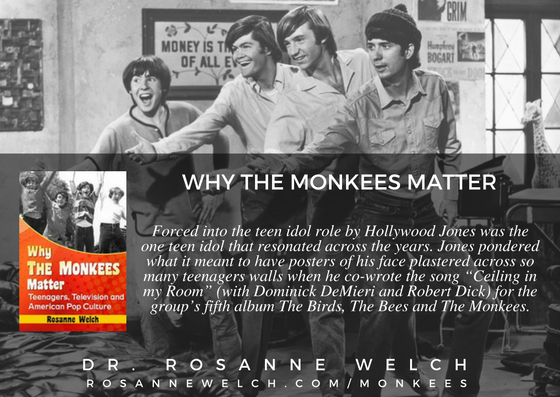 Forced into the teen idol role by Hollywood Jones was the one teen idol that resonated across the years. Jones pondered what it meant to have posters of his face plastered across so many teenagers walls when he co-wrote the song "Ceiling in my Room" (with Dominick DeMieri and Robert Dick) for the group's fifth album The Birds, The Bees and The Monkees.  
from Why The Monkees Matter by Dr. Rosanne Welch —  Buy your Copy today!
 Why The Monkees Matter: Teenagers, Television and American Pop Culture
McFarland (Direct from Publisher) | Amazon | Kindle Edition | Nook Edition