** Buy "Why The Monkees Matter" Today **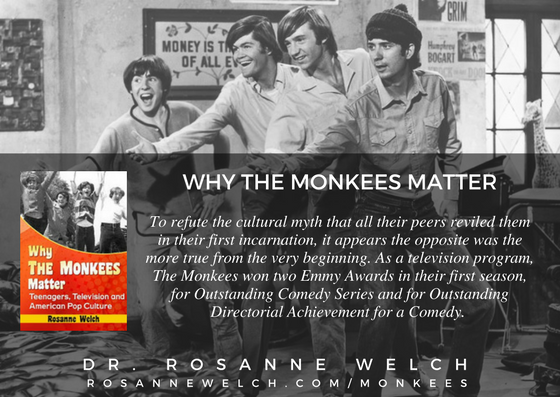 To refute the cultural myth that all their peers reviled them in their first incarnation, it appears the opposite was the more true from the very beginning. As a television program, The Monkees won two Emmy Awards in their first season, for Outstanding Comedy Series and for Outstanding Directorial Achievement for a Comedy. 
from Why The Monkees Matter by Dr. Rosanne Welch —  Buy your Copy today!
 Why The Monkees Matter: Teenagers, Television and American Pop Culture
McFarland (Direct from Publisher) | Amazon | Kindle Edition | Nook Edition