This article about the Korean boy band includes a clip from the Monkees TV show because "group's third chart-topping release, 'Map of the Soul: Persona', equals the feats of the British band The Beatles in 1995-96 and the American group The Monkees in 1967". It's always nice to see our guys credited with so much success.— Rosanne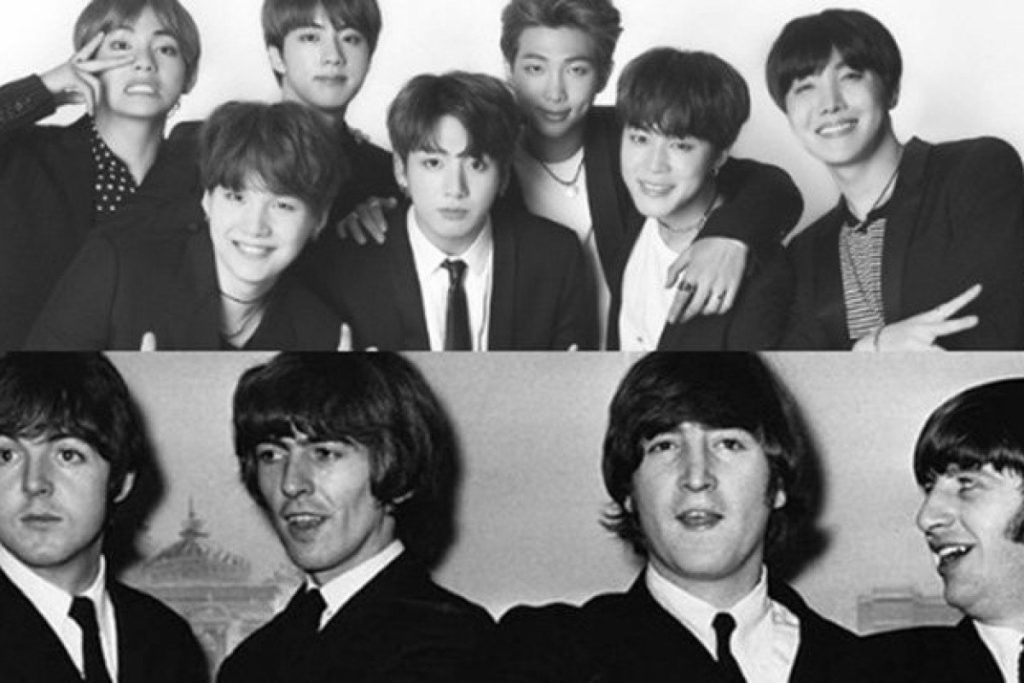 Internationally renowned K-pop boy band BTS is celebrating its third No 1 album on the Billboard 200 chart after the release of "Map of the Soul: Persona" – a feat previously achieved by the British group, The Beatles, and the American group, The Monkees.

The seven-track album, which was released on April 12, will debut at the top of the Billboard 200 chart on April 27, the music magazine said on Sunday.
Read Bigger Than The Beatles: BTS follows The Beatles with 3 Billboard No 1 albums in a year via South China Morning Post
---
  Buy Why The Monkees Matter: Teenagers, Television and American Pop Culture
A hit television show about a fictitious rock band, The Monkees (1966-1968) earned two Emmys–Outstanding Comedy Series and Outstanding Directorial Acheivement in Comedy.

Capitalizing on the show's success, the actual band formed by the actors, at their peak, sold more albums than The Beatles and The Rolling Stones combined, and set the stage for other musical TV characters from The Partridge Family to Hannah Montana. In the late 1980s, the Monkees began a series of reunion tours that continued into their 50th anniversary.

This book tells the story of The Monkees and how the show changed television, introducing a new generation to the fourth-wall-breaking slapstick created by Laurel and Hardy and the Marx Brothers.

Its creators contributed to the innovative film and television of 1970s with projects like Bob & Carol & Ted & Alice, The Mary Tyler Moore Show, Laugh-In and Welcome Back, Kotter. Immense profits from the show, its music and its merchandising funded the producers' move into films such as Head, Easy Riderand Five Easy Pieces.
McFarland (Direct from Publisher) | Amazon | Kindle Edition | Nook Edition
Want to use "Why The Monkees Matter" in your classroom?
Order Examination Copies, Library and Campus Bookstore orders directly from McFarland