Who wrote The Monkees? – "Monkees in a Ghost Town" by Robert Schlitt and Peter Meyerson  Part 2 of an on-going series
The second Monkees episode Antenna TV is airing this weekend is "Monkees in a Ghost Town", by the writing team of Robert Schlitt and Peter Meyerson.  The partnership ended shortly after their work on The Monkees with Schmitt moving into one-hour dramas such as The Father Dowling Mysteries and, eventually, Matlock while Meyerson teamed up with fellow Monkees writer Treva Silverman on an episode of That Girl and a Buck Henry series called Captain Nice before eventually co-creating Welcome Back, Kotter.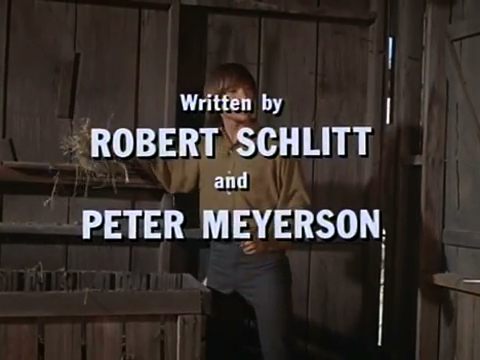 ---
I was lucky enough to interview Mr. Meyerson several months before he passed away and he regaled me with several stories about his time on the show and socializing with the actors, particularly at parties at Peter's house, as Meyerson himself was quite the hippie, so their philosophies were well matched.
A few of the other writers I interviewed kept referring to Mr. Meyerson as their 'college guy' and in "Ghost Town" we see his homage to that perennial of literature courses –  Of Mice and Men.
Yes, that is veteran actor, Lon Chaney, Jr. on the right. 
More information on The Monkees:
Previously in Who Write The Monkees?: