** Buy "Why The Monkees Matter" Today **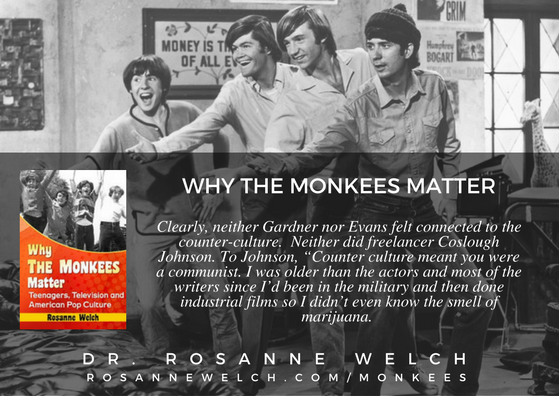 Clearly, neither Gardner nor Evans felt connected to the counter-culture.  Neither did freelancer Coslough Johnson. To Johnson, "Counter culture meant you were a communist. I was older than the actors and most of the writers since I'd been in the military and then done industrial films so I didn't even know the smell of marijuana. 
from Why The Monkees Mattered by Dr. Rosanne Welch —  Buy your Copy today!
 Why The Monkees Matter: Teenagers, Television and American Pop Culture
McFarland (Direct from Publisher) | Amazon | Kindle Edition | Nook Edition