** Buy "Why The Monkees Matter" Today **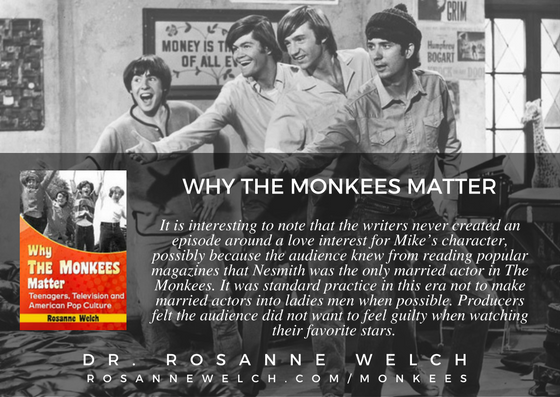 It is interesting to note that the writers never created an episode around a love interest for Mike's character, possibly because the audience knew from reading popular magazines that Nesmith was the only married actor in The Monkees. It was standard practice in this era not to make married actors into ladies men when possible. Producers felt the audience did not want to feel guilty when watching their favorite stars.
from Why The Monkees Mattered by Dr. Rosanne Welch —  Buy your Copy today!
 Why The Monkees Matter: Teenagers, Television and American Pop Culture
McFarland (Direct from Publisher) | Amazon | Kindle Edition | Nook Edition