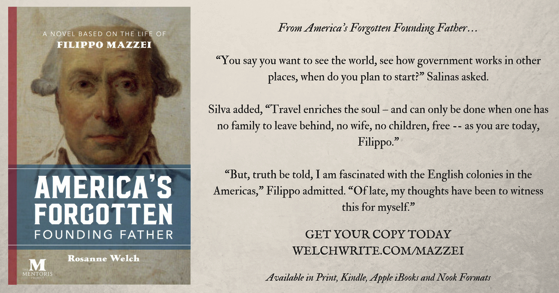 "You say you want to see the world, see how government works in other places, when do you plan to start?" Salinas asked.
  
Silva added, "Travel enriches the soul – and can only be done when one has no family to leave behind, no wife, no children, free — as you are today, Filippo." 

"But, truth be told, I am fascinated with the English colonies in the Americas," Filippo admitted. "Of late, my thoughts have been to witness this for myself."
 From America's Forgotten Founding Father — Get Your Copy Today!
---
---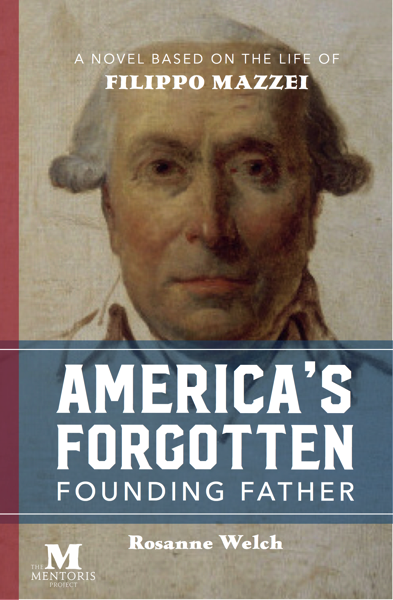 Print Edition | Kindle Edition | Apple iBooks Edition | Nook Edition