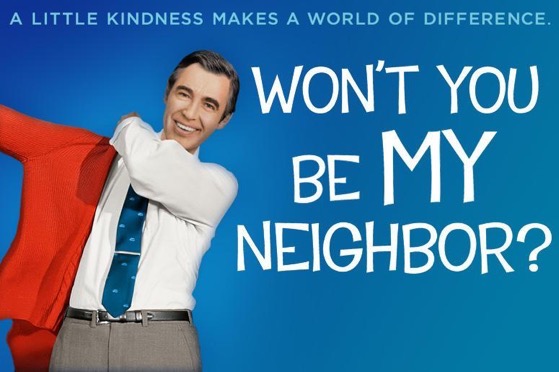 I can't recommend the new Mr. Rogers documentary strongly enough. 
"Won't You Be My Neighbor?" is about so much more than the man behind one children's program.  It's about the way you can dedicate your life to a cause. It's about the obvious point that if we teach children they are loved and give them security in their early years, we can avoid so much of the issues in their later lives. It's about standing up for what you believe in.  It's about how hard it is to fight our society's glorification of toxic masculinity.  And, to me, most importantly, it's about the power of television – a topic we all need to consider.
The two quotes I can't forget – from a set of interviews with Fred Rogers that contained many worthwhile quotes (which is why you need to see the film so I don't have to replicate them all here) — are:
"What we see and hear on television molds our lives"
and
"Television has the capability of being a neighborhood for the whole country."
People far too often ignore television but because it comes into our homes effortlessly and is ever present, it does have the ability to shape ideas and opinions and it has always had the ability to educate. I don't mean it only has to teach us multiplication and fractions, but like any good genre of storytelling, it teaches us empathy and understanding of others. Mr. Rogers did that gently and quietly because he was addressing children as they formed their identities, and for that we ought to be grateful.
On top of all that, when he says "The greatest thing you can teach someone is that they are loved, and are capable of loving," he validates a frequent comment I make to writing students – that every story, in the end, is a love story.  And this one is one you should not miss.
It almost makes me sad that children today on their iPads are watching the animated adventures of Daniel Tiger. While I'm happy they are being exposed to Mr. Rogers' stories and lessons, I hope they don't forget to show this new generation the actual episodes starring Mr. Rogers because seeing a gentle man in real life is probably more instructive than all the messages an animated tiger can give.
Learn more about Fred Rogers
* A portion of each sale from Amazon.com directly supports our blogs
** Many of these books may be available from your local library. Check it out!
† Available from the LA Public Library