I'm not a specialist in comedy but I always enjoyed the "It's the Garry Shandling Show" for his unique take on the world.  
Like all good writers (and Garry started as a sitcom writer – with Sanford and Son and Welcome Back, Kotter among his early credits before he turned to performing stand up.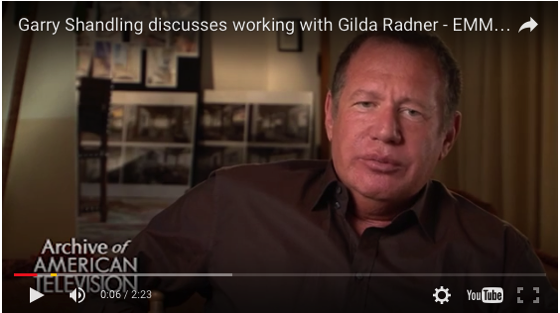 As a writer Garry knew the truth is always where to go for story – and this never rang so true and raw as when he invited Gilda Radner on his show during her battle with ovarian cancer. Together they wrote the deeply honest joke that involved Gilda saying she hadn't been on TV in a while, Garry asking her why, Gilda saying she had cancer and then smiling up at him and asking, "What did you have?"
In this Emmy Legend oral history clip, Shandling spoke about working with her on that episode and how they both knew the subject had to be faced — and somehow made funny.  It turned out to be the SNL star's last appearance on television.
Link: Garry Shandling on IMDB