** Buy "Why The Monkees Matter" Today **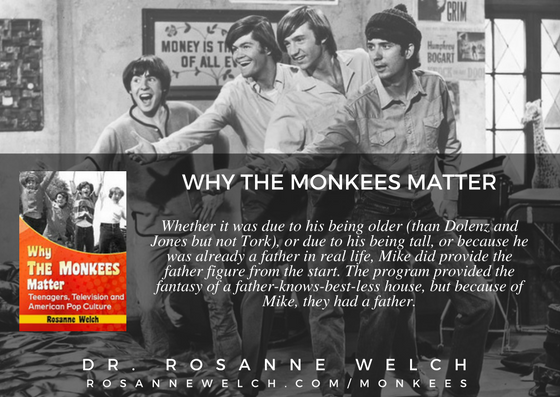 Whether it was due to his being older (than Dolenz and Jones but not Tork), or due to his being tall, or because he was already a father in real life, Mike did provide the father figure from the start. The program provided the fantasy of a father-knows-best-less house, but because of Mike they had a father.
from Why The Monkees Matter by Dr. Rosanne Welch —  Buy your Copy today!
 Why The Monkees Matter: Teenagers, Television and American Pop Culture
McFarland (Direct from Publisher) | Amazon | Kindle Edition | Nook Edition