Transcript:
"Nothing But A Man" deals with this really in a way we hadn't seen before. Then we get into "The Cool World" and this is now the first time we've seen sort of gang life and it's not glorified and it's not beautiful. This is a very sad version of this is all I have to make money. This is all I can do to survive. Which is very post-war and Italy except there's no war here. Except the constant war that had been fought against African Americans from the very beginning right? So thinking about the trauma of it and all those things being reflected and always there's youth in these movies to see how that trauma affects yet the Next Generation and again and again. Which I think I see a lot in "Rome Open City." Then we get Melvin Van Peebles coming along with "Sweet Sweetbacks Badassssss Song" and suddenly we have auteurs in the black theater rebellion and that's kind of a fascinating new idea. He breaks out into more mainstream. People know who he is. He's the beginning of a kind of a dynasty because his son Mario also becomes a filmmaker and that's the first time that we've seen that opportunity.
Watch this entire presentation
At the recent Screenwriting Research Network conference in Vienna, I gave this talk titled "From Jeanne to Suso to Julie to Spike: How Jeanne Macpherson's Manual on Screenwriting Influenced Italian Realism which Influenced Black Independent Film in the U.S."
In the talk, I trace the ways a manual about screenwriting by silent film writer Jeanne Macpherson influenced Suso Cecchi d'Amici who began to utilize Macpherson's ideas and became the queen of Italian neorealism screenwriting in Europe. Then those Italian neo-realist screenwriters in turn inspired the Los Angeles School of Black Independent Film Makers (the L.A. School). In turn, such as Charles Burnett, Billy Woodberry, Haile Gerima, and Julie Dash and their ideas fueled Spike Lee. Finally, when he became the first Black man to head the jury at the Cannes Film Festival (where Suso had once served) his choice of films influenced yet another generation of screenwriters.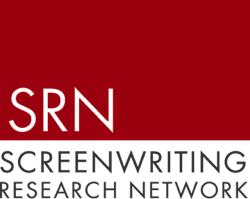 Podcast: Play in new window | Download
Subscribe: Google Podcasts | RSS