Transcript:
…and I think it takes it all back globally because, of course, he's going to become the judge. He's going to bring all his movies to Cannes and so he's going to get international fame from doing this and of course then he's going to become the first African-American judge in the Cannes Film Festival and I think just seeing that circle to me is – it fills in this whole global idea and while he's judge, we're going to see an award go to a Japanese film right? Something that had – I can't even remember if that had happened in the past – and then to a female, only the second female to come up with a Palme D'Or and that's because – partially because he was on the judging team and I think it's important to think that Jeannie and Cecil and all these women in the past to be proud and look at the judging group that year. It's split 50/50 women and men. So we're getting to a place where we're getting all the perspectives in the room. So I think that's it. There you go. That's it. Thank you. Thank you very much.
Watch this entire presentation
At the recent Screenwriting Research Network conference in Vienna, I gave this talk titled "From Jeanne to Suso to Julie to Spike: How Jeanne Macpherson's Manual on Screenwriting Influenced Italian Realism which Influenced Black Independent Film in the U.S."
In the talk, I trace the ways a manual about screenwriting by silent film writer Jeanne Macpherson influenced Suso Cecchi d'Amici who began to utilize Macpherson's ideas and became the queen of Italian neorealism screenwriting in Europe. Then those Italian neo-realist screenwriters in turn inspired the Los Angeles School of Black Independent Film Makers (the L.A. School). In turn, such as Charles Burnett, Billy Woodberry, Haile Gerima, and Julie Dash and their ideas fueled Spike Lee. Finally, when he became the first Black man to head the jury at the Cannes Film Festival (where Suso had once served) his choice of films influenced yet another generation of screenwriters.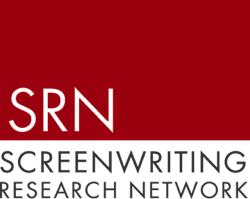 Podcast: Play in new window | Download
Subscribe: Google Podcasts | RSS