Highlighting the articles in the past editions of the Journal of Screenwriting, of which I am the Book Reviews Editor. Hopefully these abstracts will entice you to did a little deeper into the history and future of screenwriting. — Rosanne
---
Writing with images: The Film-Photo-Essay, the Left Bank Group and the pensive moment by Andrew Taylor
This article is focused on the film-photo-essay form. The first part of the article is a narrative account of my experiments 'writing with images' in the early and mid-2000s, using (the then) new digital tools to make film-photo-essays. My account reflects on how the change from analogue to digital affected my approach to photography, film-making and writing with images. I then look at the case study of Siberia (2009), an illustrated script that was written following my experimentation with the film-photo-essay form. The second part of this article is a more general enquiry into the film-photo-essay form and work that combines cinema and photography. I discuss the contemporary interest in work that falls on a spectrum between photography and cinema; often referred to as 'still/moving'. I then focus on the 'Left Bank Group', whose work often combined cinema, photography and the literary and philosophical essay. Examples from the 'cine-writing' of Alain Resnais, Agnes Varda and Chris Marker highlight how Raymond Bellour's idea of the 'pensive moment' is apt in relation to their work. I argue that still/moving forms allow more space for audience interaction and emotional response than conventional narrative cinema; and in a world saturated with information and cluttered with images, there is an important place for new pensive hybrid art forms.
---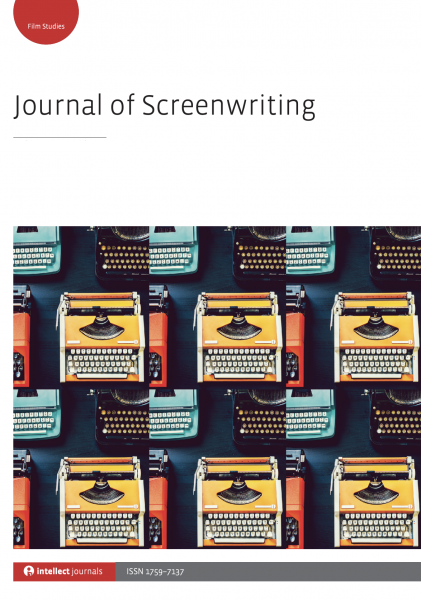 The Journal of Screenwriting is an international double-blind peer-reviewed journal that is published three times a year. The journal highlights current academic and professional thinking about the screenplay and intends to promote, stimulate and bring together current research and contemporary debates around the screenplay whilst encouraging groundbreaking research in an international arena. The journal is discursive, critical, rigorous and engages with issues in a dynamic and developing field, linking academic theory to screenwriting practice. 
Get your copy and subscription to the Journal of Screenwriting Today!
---
* A portion of each sale from Amazon.com directly supports our blogs
** Many of these books may be available from your local library. Check it out!