With the full recording of "How The Chaos Of Collaboration in the Writers Room Created Golden Age Television"
Subscribe to Rosanne's Channel and receive notice of each new video!
When the folks hosting the conference announced their theme as "Screen Narratives: Chaos and Order" the word 'chaos' immediately brought to mind writers rooms. I offered a quick history of writers rooms (the presentations are only 20 minutes long) and then quoted several current showrunners on how they compose their rooms and how they run them.
Transcript
I wanted to talk about what it's like. What's the "operation" of a writer's room and I love that this game is, of course, based on Rick & Morty, a TV show. So, we're blending TV into all these other mediums now. You have to think about what kind of writer's room you're working. There are different kinds we've had experience with. My friend, Lisa Seidman, is a writer from Los Angeles. Some Russian producers came to Los Angeles. They wanted a woman –a person — who had written soap operas — both afternoon and evening soap operas — who could speak Russian and who had been a screenwriting teacher, because they wanted that person to move to Russia for a few years, start the show, Anastasia, Poor Anastasia, and teach a writing room how it should work. So that she could then leave and they could manage it themselves.
For more information on the Screenwriting Research Network, visit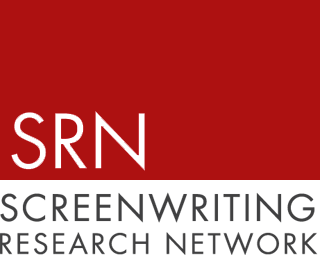 ---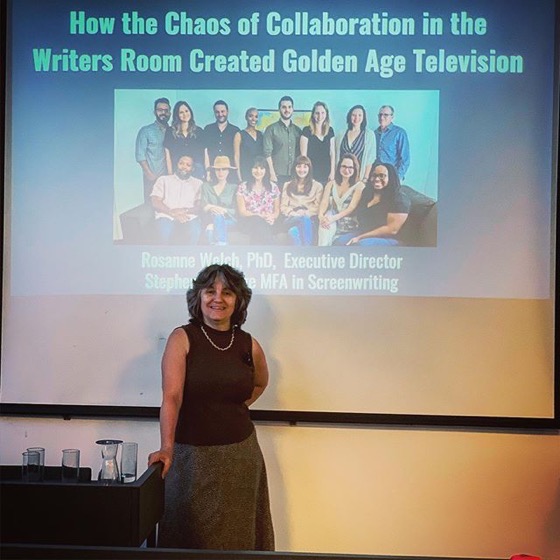 ---
* A portion of each sale from Amazon.com directly supports our blogs
** Many of these books may be available from your local library. Check it out!
Podcast: Play in new window | Download
Subscribe: Google Podcasts | RSS