Transcript:
…and then we get you know Marty gets into the Italian films and he starts kind of mimicking it but he never quite gets there I would say. I would say of all his films "Alice Doesn't Live Here Anymore" gets there because it's a bleak story about a woman who is hoping to be a singer and but as she's driving across the country to get to her singing career she has no money. So she has to get a job as a waitress. Many people know there was a TV show in the 70s. It's based on this film but it was much more comedic and didn't go into the sort of sadness and essentially the melodrama of her life. In the end, she meets Kris Kristofferson. They fall in love. Do you give up your dream for the love because she has a son who needs a house and security and so she's going to make a choice. I won't tell you what. You have to see the movie but it has the bleakness to it. Again now we're in the non-African-American world. So I think Marty's doing that but it doesn't happen. It doesn't take off. There's too many other styles in the quote-unquote, you know, white Cinema if you want to call it that.
Watch this entire presentation
At the recent Screenwriting Research Network conference in Vienna, I gave this talk titled "From Jeanne to Suso to Julie to Spike: How Jeanne Macpherson's Manual on Screenwriting Influenced Italian Realism which Influenced Black Independent Film in the U.S."
In the talk, I trace the ways a manual about screenwriting by silent film writer Jeanne Macpherson influenced Suso Cecchi d'Amici who began to utilize Macpherson's ideas and became the queen of Italian neorealism screenwriting in Europe. Then those Italian neo-realist screenwriters in turn inspired the Los Angeles School of Black Independent Film Makers (the L.A. School). In turn, such as Charles Burnett, Billy Woodberry, Haile Gerima, and Julie Dash and their ideas fueled Spike Lee. Finally, when he became the first Black man to head the jury at the Cannes Film Festival (where Suso had once served) his choice of films influenced yet another generation of screenwriters.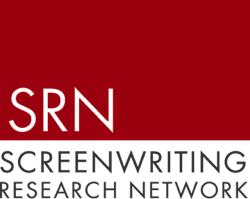 Podcast: Play in new window | Download
Subscribe: Google Podcasts | RSS