Transcript:
Then we get "Daughters of the Dust" by Julie Dash. So now a female coming into that rebellious you know LA rebellion was largely a male thing but now Julie Dash comes to it and tries to give the real story of the Gullah family –  using their language and their conversation, which is really quite beautiful and we move over to Spike Lee. I would argue that "Do The Right Thing" is kind of the ultimate American – African-American – neo-realist film. Looking at the trouble in his area again due to poverty and then the heat and all of that that goes on and I think it's important to look at Spike in the new Museum to the academy that they built in Los Angeles – which we finally got to visit after the pandemic – they have a room for directors and I would call this writer's inspiration. I'm really tired when they call it director's inspiration and he's the director but you know what he got his only Oscar for – writing. Let's just remember that. They gave a couple of writers writers yes writer/directors rooms to show their Inspirations and you'll see right here "8 1/2" and "Rome Open City." The man's whole career is built around what he studied at New York Film Academy.
Watch this entire presentation
At the recent Screenwriting Research Network conference in Vienna, I gave this talk titled "From Jeanne to Suso to Julie to Spike: How Jeanne Macpherson's Manual on Screenwriting Influenced Italian Realism which Influenced Black Independent Film in the U.S."
In the talk, I trace the ways a manual about screenwriting by silent film writer Jeanne Macpherson influenced Suso Cecchi d'Amici who began to utilize Macpherson's ideas and became the queen of Italian neorealism screenwriting in Europe. Then those Italian neo-realist screenwriters in turn inspired the Los Angeles School of Black Independent Film Makers (the L.A. School). In turn, such as Charles Burnett, Billy Woodberry, Haile Gerima, and Julie Dash and their ideas fueled Spike Lee. Finally, when he became the first Black man to head the jury at the Cannes Film Festival (where Suso had once served) his choice of films influenced yet another generation of screenwriters.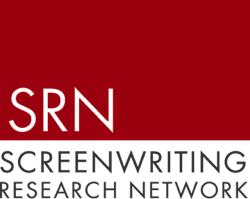 Podcast: Play in new window | Download
Subscribe: Google Podcasts | RSS