Transcript:
…The woman I'm going to start with is Jeannie McPherson who is also a famous silent film screenwriter of that period. As famous as Marion was in her own day. Forgotten much in the history books because she wrote for Cecil B. Demille. She wrote all the films that he made that made money. She was also one of his three mistresses and so textbooks tell you she was his mistress and they forget the part where she wrote the movies that made him money. Yes. So I love Jeannie and I borrowed this title from this play which I love "Vanyan and Sonya and Masha and Spike." It just seemed to suit me perfectly but I wanted to credit the author. I did not make up the title. I'm Rosanne Welch. I am working with Stephens College which is in Missouri but we run our MFA programs in Los Angeles. So it confuses everybody because I live in LA. I don't live in Missouri. Our theme of our program is Write, Reach and Represent which of course suits everything that everyone's been talking about today. I'm very excited about that. My background is that I came from being a television screenwriter and wrote on all these shows and then came into Academia and was like how are people learning how to do this because not everybody's very good at it and then I've written on these various Books. Thank you for mentioning "When Women Wrote Hollywood" which has chapters on Jeannie and many of these other women we can talk about. I also am the book review editor for "The Journal Of Screenwriting" so if you want to review a book – you have a book that needs reviewing – let me know because we always need more reviews all right. So that's a good thing and we're here doing Global Screenwriting.
Watch this entire presentation
At the recent Screenwriting Research Network conference in Vienna, I gave this talk titled "From Jeanne to Suso to Julie to Spike: How Jeanne Macpherson's Manual on Screenwriting Influenced Italian Realism which Influenced Black Independent Film in the U.S."
In the talk, I trace the ways a manual about screenwriting by silent film writer Jeanne Macpherson influenced Suso Cecchi d'Amici who began to utilize Macpherson's ideas and became the queen of Italian neorealism screenwriting in Europe. Then those Italian neo-realist screenwriters in turn inspired the Los Angeles School of Black Independent Film Makers (the L.A. School). In turn, such as Charles Burnett, Billy Woodberry, Haile Gerima, and Julie Dash and their ideas fueled Spike Lee. Finally, when he became the first Black man to head the jury at the Cannes Film Festival (where Suso had once served) his choice of films influenced yet another generation of screenwriters.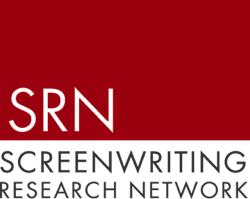 Podcast: Play in new window | Download
Subscribe: Google Podcasts | RSS