Transcript:
They began as these little tiny things and we know they began in the world of "Star Trek" and Trekkies getting together and all of that. It was a very tiny thing. These guys hadn't worked in a few years. So it was like oh let's invite them in. They were interested in doing it. It was this little – Comic-Con was this little comic book convention again mostly for – considered for nerds if you really love comic books and then "Doctor Who" showed up and the actors were willing to come to Comic-Con and the next thing you know thousands of people are flooding this place. It's almost too big for the convention center anymore because of the power of "Doctor Who" and of course big moment Comic-Con history watching David and Jack kiss each other. We're just like oh my gosh how is that possible? This is amazing right and now it's become the kind of thing that every movie studio goes to Comic-Con to show off their new films. This is a huge change. They would not have gone before. They would not have assumed there was an audience there that they cared about but the "Doctor Who" audience showed how loyal it could be and was willing to be showing up and buying tickets and showing up as we know in Cosplay. I mean we kind of invented cosplay because it was harder to do a "Star Trek" uniform but it was easier to do all the various doctor outfits. So I think that's an amazing thing and we built cons to such a place that they are so respected. Anybody know who's standing there next to Nichelle Nichols. I know.
Mae Jemison right. The first female African-American astronaut. Sally Ride was the first American astronaut and she's showing up in a con with Nichelle Nichols because she knew the importance of seeing that character on television made her interested in space. So to show up –  like she doesn't need to do that – she's got stuff to do right? She's a scientist. This is how cool it is and how wonderful.
In this presentation given at the 2022 San Diego WhoCon I had the chance to trace the many ways Doctor Who changed the TV universe. By focusing on the interesting and innovative things the many writers did with the show across the years we were able to see the Who footprint by becoming the first narrative program to reach 50 years on the air, the first to create a spin-off across the ocean, and a show alongside Star Trek that created the Con-craze that brought the world of cosplay to the mainstream. Perhaps most importantly, a love of Doctor Who lead more Americans to watch programming from other countries – from Korean dramas to Mexican telenovelas – which has so enriched our culture.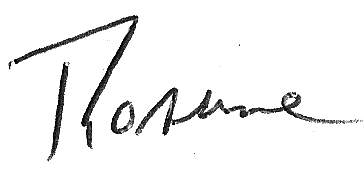 Watch this entire presentation
Podcast: Play in new window | Download
Subscribe: Google Podcasts | RSS