It was great to be able to attend this year's SD WhoCon in San Diego and present this lecture on "The Difficulties and Delicacies of Writing the First Female Doctor in 50+ years" in which I discuss how successful I think showrunner Christopher Chibnall was in making that transition.
It gave me a chance to talk about the creative work of a showrunner/screenwriter while also reconnecting to some friends we had met at this same convention some 3 years ago – and to talk about one of my favorite subjects – Doctor Who!
I recently presented a talk on Torchwood (Why Torchwood Still Matters) where I highlighted a few ways in which the show (airing from 2006 to 2011) came up with progressive and innovative ideas that are being used by other franchises today. 
I always enjoy attending the SD (San Diego) WhoCon because the audiences are so well-informed on the Whoniverse and Whovians love Captain Jack and the crew that made this spinoff program so engaging.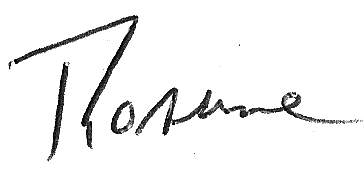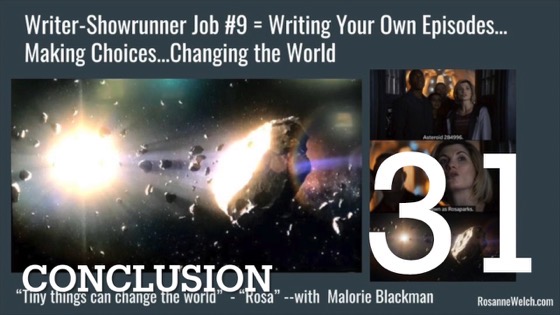 Transcript:
Writing of your own work and the rewriting of other people is a very important part of your job and I think this quote sticks with me from "Rosa" and I don't know if Mallory Blackman wrote it or if Chibnall wrote it but "Tiny things can change the world" which is that lovely moment at the end of Rosa. So it's not just a story about history in the United States because now there is this meteor named after her right? So the idea of the bigness of all of this right and they were all part of the same planet which really goes back to "Star Trek" again and we should all come together. I think that's so truly a part of Doctor Who that he caught he captured in that line. I just love that moment. I think it's so beautiful and I think amazing the way that stories we see on television affect our lives and help us make choices and ideas and think about who we are. So that to me is the biggest job that he did. Again he had to cast this room full of these people and I think he did a good job of all of those. So I really think he did a good job. I know we're not all completely always happy with him but I think he made a promise and he came through on it and to me that's pretty successful. When you're handed a franchise that's 50 years old and what new thing are you going to come up and do with it. So that's my story on Chris Chibnall. Thank you all for coming.
you
Watch this entire presentation
Podcast: Play in new window | Download
Subscribe: Google Podcasts | RSS