I recently presented a talk on Torchwood (Why Torchwood Still Matters) where I highlighted a few ways in which the show (airing from 2006 to 2011) came up with progressive and innovative ideas that are being used by other franchises today. 
I always enjoy attending the SD (San Diego) WhoCon because the audiences are so well-informed on the Whoniverse and Whovians love Captain Jack and the crew that made this spinoff program so engaging.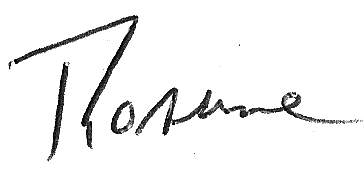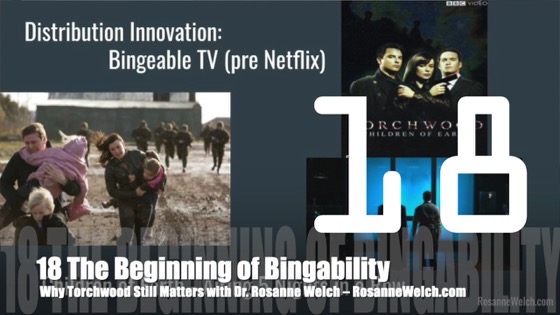 Transcript:
They were early in the concept of bingeable television right –  the idea of doing five episodes, five nights in a row. Bang bang we're done. That's a season? Nobody was doing that. I will say nobody – we actually did do that in America in 1977. Eight nights in a row but sadly that's because they produced Roots and then the network got cold feet and went "Oh my god. No one's gonna watch this. What are we gonna do?" So they dumped it into one week hoping that one week would be the bad ratings and it wouldn't hurt the whole season and it turned out to be the highest rating thing in like the last 15 years and went on and on for many years after that to be the highest rated mini-series ever. So we had done it but nobody had done it since then right and it was not a big thing in England and then suddenly we have "Children of Earth" and for me was very bingeable before Netflix and bingeability existed. I remember starting it at like you know maybe eight or nine o'clock at night. We're like we'll just watch a couple and then we'll watch the rest tomorrow and then you got to like the end of the second one you're like oh we gotta watch one more one more and then it's two in the morning and you're done and you're crying because it was so terrible and so sad.
Watch this entire presentation
Podcast: Play in new window | Download
Subscribe: Google Podcasts | RSS