Transcript:
Host: Our guest today is Rosanne Welch. She's a former screenwriter and historian and a professor at the MFA program in Screenwriting and TV writing at Stephens College. She's the editor of the book "When Women Wrote Hollywood" as well as the author of numerous other books that you can check out but welcome. Thanks for joining us today Rosanne.
Rosanne: Thanks for asking me. I love to talk about women screenwriters.
Host: That's great yeah so we're going to focus on a sub-topic within the book you edited When Women Wrote Westerns. How do we see the history of tv and film differently when we learn about these women screenwriters who are often forgotten and perhaps why were they forgotten in the first place.
Rosanne: The why is always sad to learn but we're learning it in all of our history classes no matter what we teach in this country and we're getting very good at that right? We're learning that the people who told the stories were the winners and in fact, there were many many more stories that were left on the cutting room floor if you will. So having different people write – in this case, we're discussing women – another gender looking at this perspective of the experience they had right? All those men didn't come West by themselves. They generally brought women with them or met women here right because nobody wants to be alone for 20 years of their life right? So they have a different perspective of what happened and including them in the story makes the story richer because we need to understand who really were the founders of our country and who were the people who caused the trouble when they came out here right? If we're colonizing an area that was already inhabited women were part of that too. So women have to take a shot about that and recognize that in their own privilege they came and thought this place belonged to them.
The Stephens College MFA in TV and Screenwriting is building a relationship with the Autry Museum of the American West since both organizations are devoted to bringing out more diverse and untold stories.  Last year we were able to take our cohort of graduating MFA candidates to the museum's theatre for a showing of Michael Wilson's Salt of the Earth and we had plans to present a film of our choice this year – but of course the pandemic changed all that.  Instead, Autry Curator Josh Garrett-Davis asked me if I would sit for an interview about female screenwriters in the western genre and so "When Women Wrote Westerns" came to be a part of their "What Is a Western? Interview Series". 
I had a great time discussing so many wonderful women writers – from Jeanne MacPherson to D.C. Fontana to Edna Ferber to Emily Andras.  If you love westerns I suggest you watch Josh's other interviews covering everything from the work of Native Americans in Western movies to films in the western-horror hybrid. —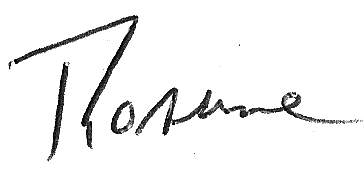 ---
What this entire presentation
As part of a series exploring the significance of the Western genre and the ways in which the movies shape our understanding of the American West, Autry Curator Josh Garrett-Davis interviews Professor Rosanne Welch about the women screenwriters of Hollywood and their contributions to the Western genre.
Find more information at the Autry Museum of the American West
Podcast: Play in new window | Download
Subscribe: Google Podcasts | RSS