Transcript:
…and tv is a place where a lot of these women move because they get we're doing westerns on TV. We start to do a few less westerns – even in the film world as science fiction and stuff takes over – and the women move into television and they're doing episodes of "Bonanza" and "Wagon Train" and "High Chaparral." Again, you have the David Dortort" papers there which are so interesting to read because "High Chaparral" is a really cool show when it comes to a female who owned the ranch and then she married – she's an indigenous woman – she marries a white guy then he co-powers it with her. Really fascinating story. So the women start writing those kinds of things and eventually in the TV realm they move into places where I always rank D.C. Fontana because here's a woman who wrote westerns on TV and then she got involved in "Star Trek" which as you know was sold as "Wagon Train" to the stars. So she's just writing westerns with guys in you know tight suits and really the sad thing about that is takes years for people to realize D.C. Fontana is a girl because one of the things that producers and publishers still ask women to do when they're writing male-focused stories is to use their initials because they don't think boys or men will read or watch something by Dorothy Christine (actually, Catherine) Fontana I can't remember Christine's her middle name. I don't remember but same thing is and you think we're done with that except my kid grew up. He's 22. He's the generation that read "Harry Potter" by J.K. Rowling. I mean come on. Could we just not use women's name right? I grew up reading "The Outsiders" by S.E Hinton. It's ridiculous, right?
The Stephens College MFA in TV and Screenwriting is building a relationship with the Autry Museum of the American West since both organizations are devoted to bringing out more diverse and untold stories.  Last year we were able to take our cohort of graduating MFA candidates to the museum's theatre for a showing of Michael Wilson's Salt of the Earth and we had plans to present a film of our choice this year – but of course the pandemic changed all that.  Instead, Autry Curator Josh Garrett-Davis asked me if I would sit for an interview about female screenwriters in the western genre and so "When Women Wrote Westerns" came to be a part of their "What Is a Western? Interview Series". 
I had a great time discussing so many wonderful women writers – from Jeanne MacPherson to D.C. Fontana to Edna Ferber to Emily Andras.  If you love westerns I suggest you watch Josh's other interviews covering everything from the work of Native Americans in Western movies to films in the western-horror hybrid. —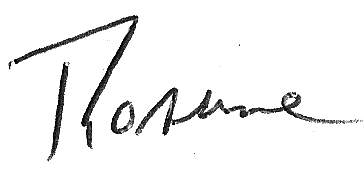 ---
What this entire presentation
As part of a series exploring the significance of the Western genre and the ways in which the movies shape our understanding of the American West, Autry Curator Josh Garrett-Davis interviews Professor Rosanne Welch about the women screenwriters of Hollywood and their contributions to the Western genre.
Find more information at the Autry Museum of the American West
Podcast: Play in new window | Download
Subscribe: Google Podcasts | RSS