I recently presented a talk on Torchwood (Why Torchwood Still Matters) where I highlighted a few ways in which the show (airing from 2006 to 2011) came up with progressive and innovative ideas that are being used by other franchises today. 
I always enjoy attending the SD (San Diego) WhoCon because the audiences are so well-informed on the Whoniverse and Whovians love Captain Jack and the crew that made this spinoff program so engaging.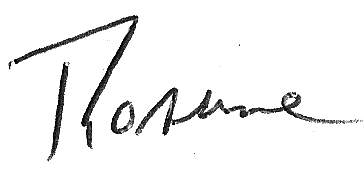 Transcript:
Of course, one of the reasons that I love Torchwood is Gwen Cooper, right, and this comes directly, again, from Russell. One of the quotes he gave me was your know, I never see good gay representation. I never see good African-American representation, but what really stinks is how badly women are represented on television and that's an amazing thing for a guy to recognize, but that is, of course, who he is. He's a writer. He's an artist. He's thinking about people as whole beings and it's true, right? I mean that's why there's a show on American TV now called "Kevin Can Go F*** Himself." They've taken – because, for years, as I've watched comedies, you know, sitcoms, when I was a kid you were always like why is that really useless man married to that really excellent woman? I don't believe for 3 seconds that he's forgotten their anniversary for 12 years in a row and she still puts up with it. Like why am learning that's how I'm supposed to accept my mate. This is nonsense and that's what that show is about now. She actually – you get two versions. You see the sitcom scenes and then see her alone in a scene where she's planning to murder him because he deserves it. And you're like Wow, Ok. So Russell recognized he wanted to bring forth a real;y interesting woman and you can't necessarily see a million of those yet on TV. We still don't see as many empowered women – in this case, Gwen Cooper.
Watch this entire presentation
Podcast: Play in new window | Download
Subscribe: Google Podcasts | RSS