I recently presented a talk on Torchwood (Why Torchwood Still Matters) where I highlighted a few ways in which the show (airing from 2006 to 2011) came up with progressive and innovative ideas that are being used by other franchises today. 
I always enjoy attending the SD (San Diego) WhoCon because the audiences are so well-informed on the Whoniverse and Whovians love Captain Jack and the crew that made this spinoff program so engaging.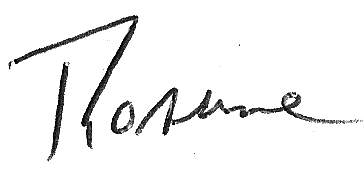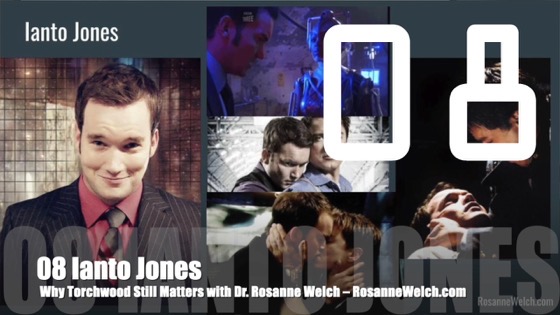 Transcript:
Now we know that eventually, they build into him being with Ianto which is so interesting because we start with Ianto has a girlfriend and she's the cyber woman that he saved right which was – they – I in one of the things Russell said when he first offered the job the actor said Nah sounds like a boring character and they said in the third or fourth episode we're going to find out you've been hiding your girlfriend and she's a cyber woman and he was like oh I'll do that show. I'm in for that right? So I think that's so fun but of course so again Ianto, we find out is bisexual right? He starts with a girlfriend. That doesn't work. Eventually, he and Jack come together. One of the things I learned on this trip to Cardiff for this event was – he is such a beloved character there is a monument to him and it there and it's still there. It just – about six months ago John Barrowman visited it and was seen there and you just on his Instagram page but it literally and it was not – this is a later edition. This actual formalization of it. It started by individuals – people just putting up poetry in Ianto's name. In honor of him right because he died in the universe. Amazing. This is the tv character, right? This is not a real human being but the story moved people so much that they just started coming here and dropping these things off and that's why then the city has made it permanent and this is actually Roald Dahl Place. So that's interesting too because it ties into all of the English you know the culture that we have fallen in love with if you will but I just think that's amazing. I can't name necessarily an American tv character that has had a permanent monument in their name. So that's an amazing thing.
Watch this entire presentation
Podcast: Play in new window | Download
Subscribe: Google Podcasts | RSS