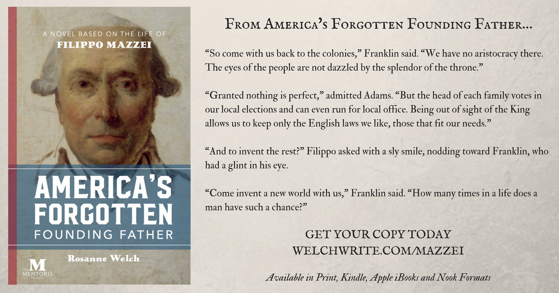 "So come with us back to the colonies," Franklin said. "We have no aristocracy there. The eyes of the people are not dazzled by the splendor of the throne."

"Granted nothing is perfect," admitted Adams. "But the head of each family votes in our local elections and can even run for local office. Being out of sight of the King allows us to keep only the English laws we like, those that fit our needs."

"And to invent the rest?" Filippo asked with a sly smile, nodding toward Franklin, who had a glint in his eye.

"Come invent a new world with us," Franklin said. "How many times in a life does a man have such a chance?"
 From America's Forgotten Founding Father — Get Your Copy Today!
---
---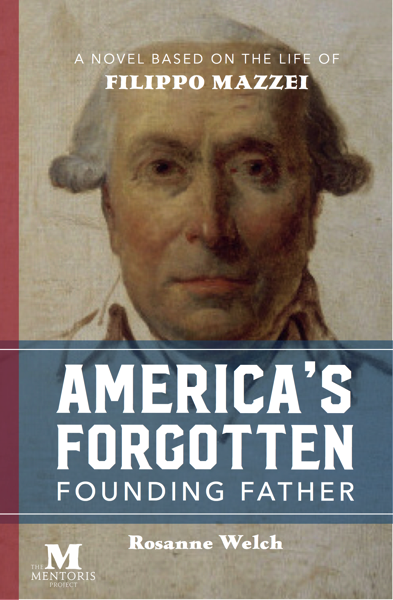 Order an autographed copy of America's Forgotten Founding Father
Print Edition | Kindle Edition | Apple iBooks Edition | Nook Edition
Want to use this book in your classroom? Contact the Mentoris Project!