This series will focus on material I found while researching my book, America's Forgotten Founding Father: A Novel Based on the Life of Filippo Mazzei.
These next few items come from the Bibliography I submitted when proposing the original book. — Rosanne.
---
More on Mazzei: A Nation of Immigrants Paperback by John F Kennedy
From Amazon…
Throughout his presidency, John F. Kennedy was passionate about the issue of immigration reform. He believed that America is a nation of people who value both tradition and the exploration of new frontiers, people who deserve the freedom to build better lives for themselves in their adopted homeland. This modern edition of his posthumously published, timeless work—with an introduction by Senator Edward M. Kennedy and a foreword by Abraham H. Foxman, national director of the Anti-Defamation League—offers the late president's inspiring suggestions for immigration policy and presents a chronology of the main events in the history of immigration in America.

As debates on immigration continue to engulf the nation, this tribute to the importance of immigrants to our nation's prominence and success is as timely as ever.
---
---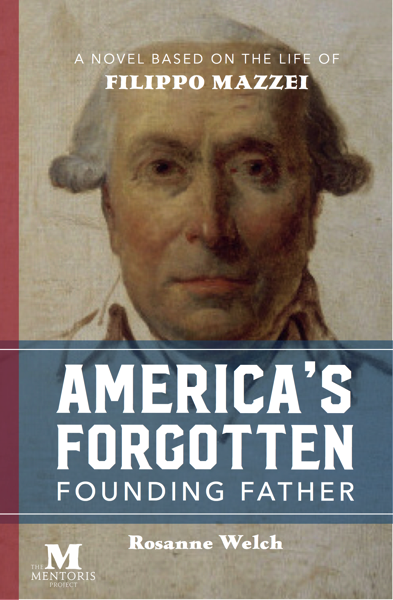 Order an autographed copy of America's Forgotten Founding Father
Print Edition | Kindle Edition | Apple iBooks Edition | Nook Edition
Also from the Mentoris Project
Want to use these books in your classroom? Contact the Mentoris Project!`