This series will focus on material I found while researching my book, America's Forgotten Founding Father: A Novel Based on the Life of Filippo Mazzei.
These next few items come from the Bibliography I submitted when proposing the original book. — Rosanne.
---
More on Mazzei: Philip Mazzei, Virginia's agent in Europe; the story of his mission as related in his own dispatches and other documents;
 

PHILIP MAZZEI, VIRGINIA'S AGENT IN EUROPE

The Story of His Mission as Related in His Own Dispatches and Other Documents

INTRODUCTION

IN April, 1925, The New York Public Library acquired through purchase a collection of the papers of Philip Mazzei. Four additional pages of manu- script were purchased in 1927. The whole collection comprises twenty-seven items and includes Mazzei's relation of his capture and detention by the British naval forces in 1779; eighteen dispatches sent by him, as Virginia's agent in Europe (sixteen to Thomas Jefferson, Governor of Virginia, and two to Benjamin Harrison, who followed, as Governor, Thomas Nelson, Jr., Jefferson's succes- sor) ; his "Representation," or report of his conduct as agent; and six letters to John Page, prominent Virginian and successor to James Monroe as Governor. These manuscripts, with the exception of the letters to Page, which are largely on personal matters, are now set forth in the present publication.

Mazzei's spelling, capitalization, and punctuation have been adhered to strictly in this printing of the manuscripts. When it seemed advisable, corrections of some of the less obvious errors have been made in the foot-notes.

Philip Mazzei was born at Poggio a Caiano, a small town near Florence, Tus- cany, on December 25, 1730. Little is known of his youth except that he studied medicine at the hospital of Santa Maria Nuova in Florence and was dismissed for some minor offence. Somewhat later, forced by the death of his father to earn his own livelihood, he went to Pisa to live with his cousins ; and began to earn money by medical practice among the people of that community. During this sojourn, Mazzei was urged by Dr. Salinas to accompany him and his wife to Smyrna, whence they had come. Accepting this invitation, he left Florence with them in August, 1752. From the time of his arrival at Constantinople in De- cember of that year, and throughout the next three years that he remained there, Mazzei devoted himself to the practice of medicine — a profession which placed him in contact with many influential men.

 
Download this book in PDF, Text and many other formats
Publisher
New York, The New York public library
Contributor
University of Connecticut Libraries
---
---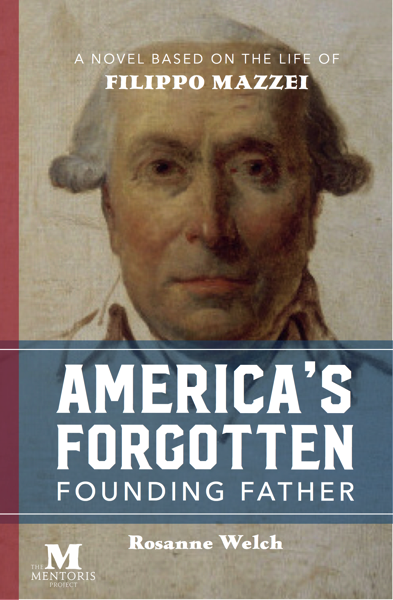 Order an autographed copy of America's Forgotten Founding Father
Print Edition | Kindle Edition | Apple iBooks Edition | Nook Edition
Also from the Mentoris Project
Want to use these books in your classroom? Contact the Mentoris Project!`