Learn more about the American Revolution through the eyes of an important, Italian Immigrant, Filippo Mazzei.
Read his story today!
"Daytime found Filippo managing both plantations and attending militia meetings. Nights found him bent over his desk, quill in hand, reading and responding to letters from other Committee men all around the colonies, from friends at the Continental Congress reporting on the debates, or quartermasters from the front begging for supplies of food and ammunition. James Madison, with whom Filippo drilled in the militia company, had become a frequent visitor at Colle, often stayed for dinner to collect more of the latest information and to help Filippo debate these ideas and the proper responses. "
 From America's Forgotten Founding Father — Get Your Copy Today!
---
---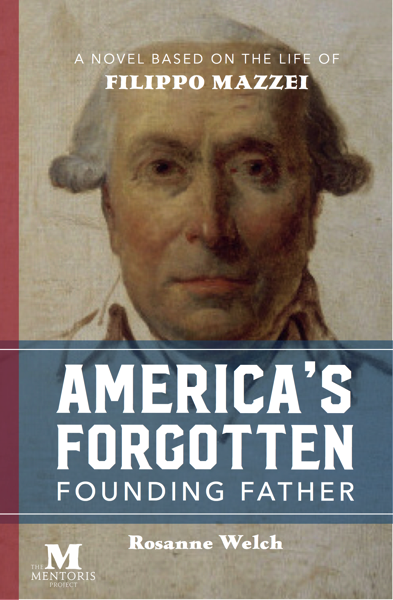 Order an autographed copy of America's Forgotten Founding Father
Print Edition | Kindle Edition | Apple iBooks Edition | Nook Edition
Also from the Mentoris Project
Want to use these books in your classroom? Contact the Mentoris Project!`