This series will focus on material I found while researching my book, America's Forgotten Founding Father: A Novel Based on the Life of Filippo Mazzei.
These next few items come from the Bibliography I submitted when proposing the original book. — Rosanne.
---
More On Mazzei: Persons Buried at the Monticello Graveyard, 1773 – 1997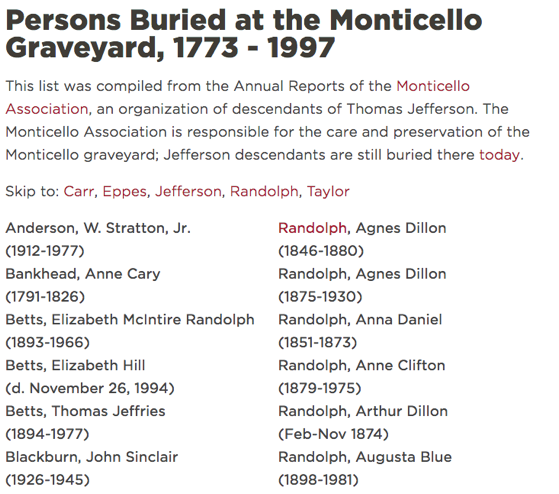 This list was compiled from the Annual Reports of the Monticello Association, an organization of descendants of Thomas Jefferson. The Monticello Association is responsible for the care and preservation of the Monticello graveyard; Jefferson descendants are still buried there today.
It is interesting that Filippo's wife, the previous Mrs. Martin from London, was also said to be buried in the Monticello Graveyard although she is not listed here. An email exchange with  Monticello researchers did confirm that she IS indeed buried in the cemetery so perhaps this list only contains the actual Jefferson descendants and not all persons buried in the cemetery.
---
---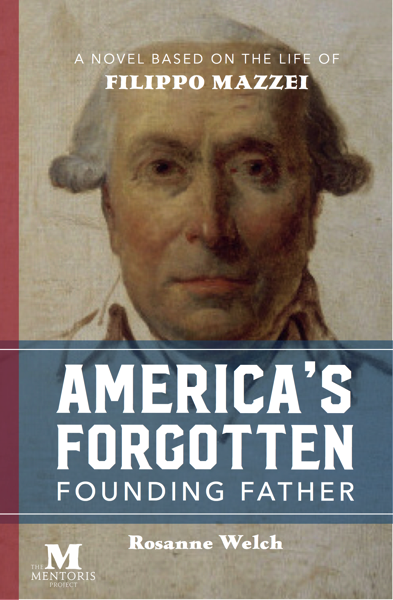 Order an autographed copy of America's Forgotten Founding Father
Print Edition | Kindle Edition | Apple iBooks Edition | Nook Edition
Also from the Mentoris Project
Want to use these books in your classroom? Contact the Mentoris Project!`