** Buy "Why The Monkees Matter" Today **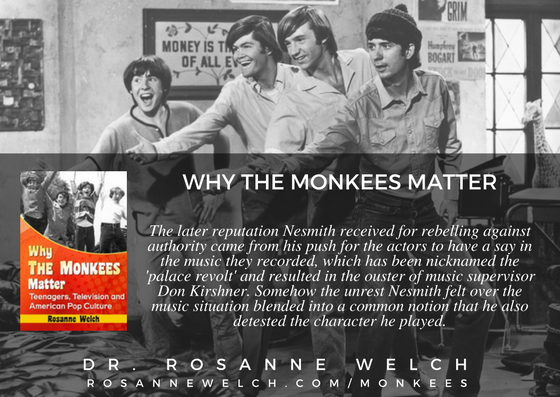 The later reputation Nesmith received for rebelling against authority came from his push for the actors to have a say in the music they recorded, which has been nicknamed the 'palace revolt' and resulted in the ouster of music supervisor Don Kirshner. Somehow the unrest Nesmith felt over the music situation blended into a common notion that he also detested the character he played. .
from Why The Monkees Matter by Dr. Rosanne Welch —  Buy your Copy today!
 Why The Monkees Matter: Teenagers, Television and American Pop Culture
McFarland (Direct from Publisher) | Amazon | Kindle Edition | Nook Edition