** Buy "Why The Monkees Matter" Today **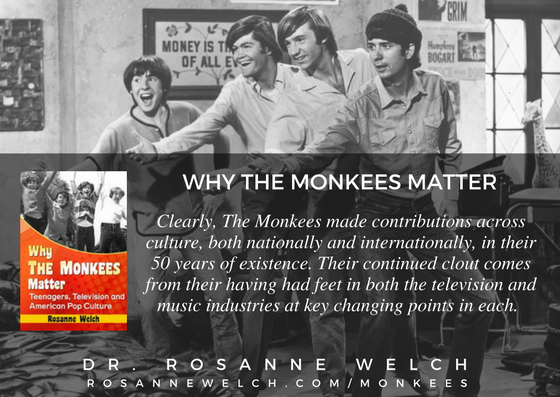 Clearly, The Monkees made contributions across culture, both nationally and internationally, in their 50 years of existence. Their continued clout comes from their having had feet in both the television and music industries at key changing points in each. 
from Why The Monkees Matter by Dr. Rosanne Welch —  Buy your Copy today!
 Why The Monkees Matter: Teenagers, Television and American Pop Culture
McFarland (Direct from Publisher) | Amazon | Kindle Edition | Nook Edition