Check out this profile of professor Laura Kirk, who contributed 2 chapters to When Women Wrote Hollywood, published by the University of Kansas where she teaches film acting for the Department of Film & Media Studies. 
Her chapters involve Silent Era writer Eve Unsell and musical scenario writer Bella Spewack.
Read more about these – and all the great early female screenwriters in the book!
---
When Women Wrote Hollywood In The News: Uncovering the secret history of women in Hollywood, University of Kansas
LAWRENCE — After working for many years as an actor and producer, Laura Kirk returned to her native Kansas in 2012 and joined the University of Kansas Department of Film & Media Studies as a lecturer, teaching film acting.

Now, in her first big work of academic scholarship, Kirk has contributed two chapters to "When Women Wrote Hollywood" (McFarland), a new book aimed at bringing the secret female history of Hollywood to light.

Kirk wrote about Kansan Eve Unsell, a screenwriter whose career spanned the silent and talkie era, and Bella Spewack, the journalist, author and screenwriter best known for "Kiss Me Kate."

"When this industry started, women wrote 50 percent of the screenplays," Kirk said. "And yet Eve Unsell was not in the index of any history book. Many of the women who have chapters in this book have not been written about in any real way."

Unsell, for instance, got a two-line obituary in the Los Angeles Times when she died in 1937 at age 50. She was born in Chicago and grew up in Caldwell, a small Kansas town in Sumner County.

"She has 96 credits on IMDb," the Internet Movie Database, Kirk said. "She was credited with training Alfred Hitchcock. She ran the Paramount studio in England. … I talk about how she was one of the first people to settle in Malibu when it was wild and natural and scenic."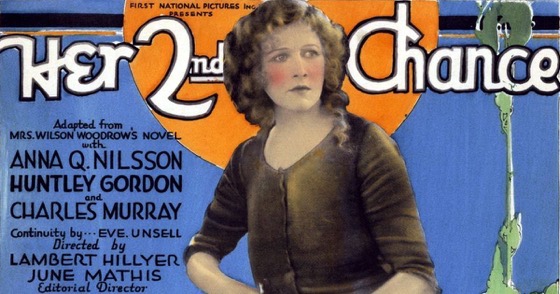 Read this entire article – Uncovering the secret history of women in Hollywood, University of Kansas
Order your copy of When Women Wrote Hollywood Today
* A portion of each sale from Amazon.com directly supports our blogs
** Many of these books may be available from your local library. Check it out!
† Available from the LA Public Library