It's been 4 years since publication of 'When Women Wrote Hollywood', a collection of essays by the inaugural class of the Stephens College MFA in TV and Screenwriting but reviews continue to arrive in our inbox including this one today: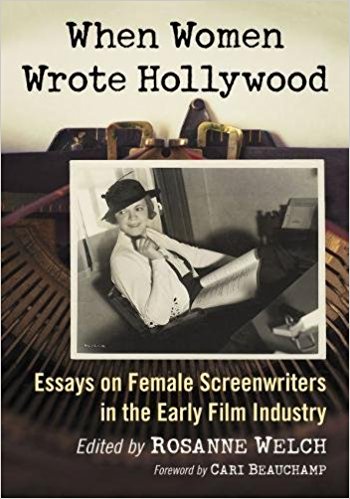 "WHEN WOMEN WROTE HOLLYWOOD" is a collection of more than 20 essays focusing on the lives of female screenwriters of the Golden Age of Hollywood. Their writings helped create unforgettable stories and characters beloved by audiences to this 2022 year. Whoever heard of Ida May Park, Eve Unsell, Gene Gauntier, Lillian Hellman, Adela Rogers St. Johns, Anita Loos, let alone what they wrote. Absolutely a must read for the serious Hollywood buff, or student of cinema resolute in finding a career in the motion picture industry."

ARGunners
Many congratulations to all the writers who contributed to this volume. It is a staple of the History of Screenwriting courses in our Stephens College MFA in TV and Screenwriting – and at a few other schools as I've been told.
Perhaps a sequel is in order…?