I'm thrilled to have been asked to make a presentation for the American Women Writers National Museum (AWWNM) on the topic of "An Introduction to the Women of Early TV: There are More Women than Lucy to Love".  I'll be discussing the groundbreaking work of women from Gertrude Berg (one of the first women to create, write, produce and star in a long-running hit — The Goldbergs) to D.C. Fontana (Star Trek).    —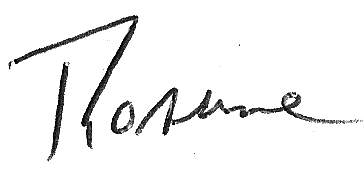 ---
RSVP Today! 
Email AWWNM1@gmail.com
Wed Feb 10, 2021 noon-12:45 EDT
"An Introduction to the Women of Early TV: There are More Women than Lucy to Love"
Sponsored by: American Women Writers National Museum
Time & Place: noon-12:45 p.m. EDT / 9 AM PDT via Zoom
All AWWNM programs are now via Zoom until further notice. Invitations are sent via email to AWWNM's mailing list. RSVPS are REQUIRED in order to receive a link to a specific program. If you would like an invitation, email request to AWWNM1@gmail.com.
Dr. Rosanne Welch, Executive Director of the Stephens College MFA in TV and Screenwriting, Author, Historian and Book Reviews editor of the Journal of Screenwriting will profile pioneer women who created, produced and worked on many of America's most wildly popular early TV Programs. 
"My goal is to rescue these talented women from historical oblivion", she said.
Some of the women writers she will discuss are:
Lucille Ball (1911-1989) of "I Love Lucy" fame, who also ran Desilu production company and greenlighted the blockbuster Star Trek productions.
Treva Silverman (1936- ) winner of two Emmy awards for the brilliant comedy The Mary Tyler Moore Show.
D.C. Fontana (Dorothy Catherine) Fontana (1939-2019) a story editor of Star Trek
Leigh Brackett (1915-1878) known as "Queen of the Space Opera" who wrote on or worked on timeless films: The Big Sleep (1946), Rio Bravo (1959), The Long Goodbye (1973) and The Empire Strike Back (1980).
Peg Lynch (1915-2015) She wrote about 11,000 scripts for radio and TV