It seems quite appropriate that in March, the month we set aside to commemorate all the many marvelous contributions women have made in the arts, I've begun a monthly column for Script Magazine celebrating famous female screenwriters of the past.  The first column posted today. Come along and learn the names of the many wonderful women who wrote Hollywood.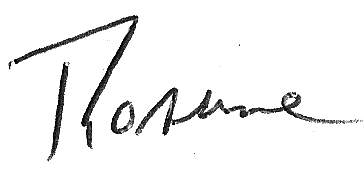 I'm pleased to begin this new column in March, the month we set aside to commemorate all the contributions women have made – and will continue to make – as writers in media forms ranging from silent films to talkies to television to video games.
People often ask me why I created a series of History of Screenwriting courses and not courses on the History Film. I tell them that the History of Film most often becomes the History of Directors which in turn becomes the History of Great Men and I am done with that version of history. I'm also done with the auteur theory that came from French film critics deciding directors were the 'authors' of the movies – a theory that has been disproven over and over again but still refuses to die. The word writer comes before director in the job title writer-director because when people talk about the film and TV shows they love they rarely recollect a director's camera angles but they always quote the writer's dialogue.
I spent my childhood in a suburb of Cleveland, Ohio, an only child who watched TV and read books so I could spend my summer days with newfound friends. I read every book about Hollywood I could find in my tiny local library. Most of them written by men but some, some precious few, were the memoirs of women who had written movies before and during the Golden Age: Anita Loos, Adela Rogers St. Johns, Dorothy Parker (who I only knew as a poet), Ruth Gordon (who I only knew as an actress), and many more who became my mentors. Yet when I went to college and studied film history (there wasn't any TV history) I never found their names in the textbooks my professors assigned me. In fact, many of my (mostly male) professors had never heard these women's names.=
I won't let that happen to you. I firmly believe we need to know the names – and the bodies of work – of the women on whose shoulders we stand as we build our writing careers. Novelists study those who came before them. Screenwriters need to do the same. Women especially need to know the names of the women who founded filmmaking — and those who founded the Writers Guild to protect their interests — so that whenever some modern studio executive wonders whether they can risk big budgets when women writers aren't usually given such power, the women can list off the names of all the women who came before them whose films made millions – and won Oscars – long before these (mostly male) studio executives were born.
Word matter. Writers matter. Women writers matter. Follow this column to learn not only their names but the themes of their work. Each month I'll introduce you to women who took the lemons of love and loss in their lives and turned them into art that lasts across decades. Follow me and soon women like Anita Loos (Gentlemen Prefer Blondes), Jeanie Macpherson (Ten Commandments), Elinor Gwyn (It), Frances Goodrich (The Thin Man), and Dorothy Parker (A Star is Born) will be your friends and mentors, too.
Read Celebrating the Female Screenwriters Who Came Before Us on the Script web site