It's always wonderful to be given another chance to talk about "When Women Wrote Hollywood" – the book of essays on female screenwriters who deserve to be much more famous and spoken of much more often in modern day film history courses. 
Women writers are fascinated to know how many women blazed the trail for them and more than happy to help make their names more well known. So this interview with Susan Gil Vardon of the OC Register turned into an hour and a half chat between two new friends. — Rosanne
---
CSUF lecturer, author shines light on lost legacies of Hollywood's female screenwriters
Rosanne Welch tells her students: Make your voices heard
By SUSAN GILL VARDON | sgvardon@scng.com | Orange County Register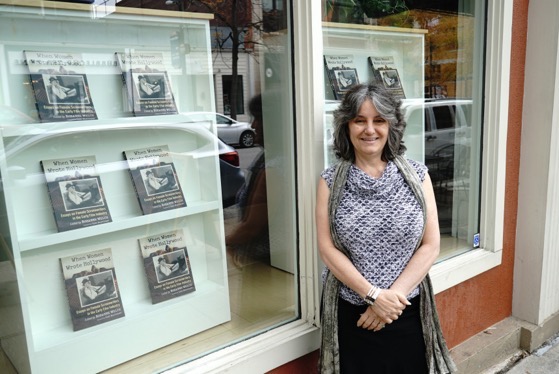 Rosanne Welch has advice for female students who want to get their screenplays noticed: Speak up.

A lecturer in screenwriting at Cal State Fullerton, Welch says she has seen a pattern — even in her master's classes. When she asks her students to pitch their scripts, the men start talking while the women sit quietly, as if they're waiting their turn.

"They're so polite," Welch said about the women. "I say, Hollywood will never give you a turn. Open your mouth, overspeak the boy. You gotta be loud and proud of what you do."

Welch did it. Leaving Cleveland, Ohio, with a degree in secondary education, she worked her way up in television from a job as a receptionist for a production company to writing for the shows "Beverly Hills 90210," "Picket Fences," ABC's "Nightline" and "Touched by an Angel."

In recent years she has focused on writing books, including several on women whose achievements and legacies have been sidelined or lost to history.

Her latest is "When Women Wrote Hollywood: Essays on Female Screenwriters in the Early Film Industry." The book, which she edited, features 24 essays her students wrote in a master's of fine arts class at Stephens College in Missouri on such pioneering women writers as Adela Rogers St. Johns, Anita Loos, Lillian Hellman and Dorothy Parker.
---
Buy a signed copy of when Women Write Hollywood or Buy the Book on Amazon
†
Paperback Edition | Kindle Edition | Google Play Edition
* A portion of each sale from Amazon.com directly supports our blogs
** Many of these books may be available from your local library. Check it out!
† Available from the LA Public Library