Now Available: The Civil War on Film (Hollywood History) by Dr. Rosanne Welch and Dr. Peg Lamphier via Instagram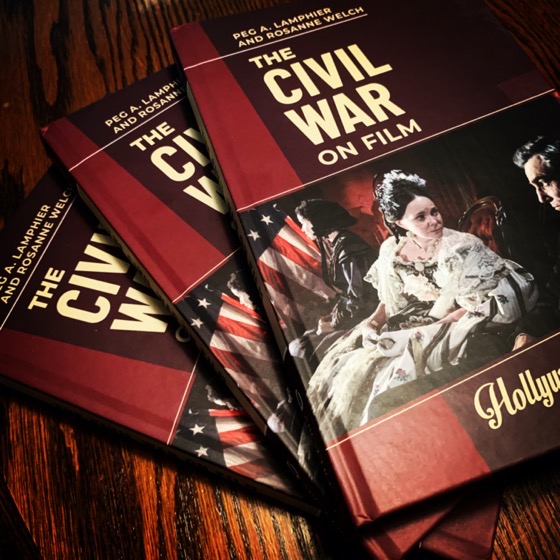 My newest book The Civil War on Film (co-written with my colleague Peg Lamphier as part of ABC-Clio's Hollywood History series) was published today.
Peg and I discuss 10 Civil War films based on their accuracy and cultural context. It is no surprise that we agree with a collection of historians that the most accurate of all the films of the Civil War is Glory (written by Kevin Jarre), though even that film makes the 'mistake' of omitting the fact that Harriet Tubman served as a spy for the 54th Massachusetts Infantry Regiment.
As we say about many of the films, one film can't encapsulate the entirety of a historical event (though Free State of Jones (written by Gary Ross) does try, and here we admit that that attempt to do it all makes for a long and plodding film, which is sad since it is a thorough portrait of Reconstruction, which is nearly never covered in films as they all prefer ending when the war ends).
As always it was a pleasure to work with Peg. We're in the middle of our second book for this series – chronicling how Women's History is covered in films coming sometime in 2021.
* A portion of each sale from Amazon.com directly supports our blogs
** Many of these books may be available from your local library. Check it out!