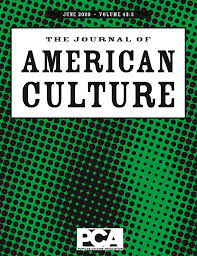 I'm happy to say our book just received a review in The Journal of American Culture.
The reviewer (from the University College of North Manitoba, Canada) singled out several chapters for being outstanding for various reasons.  They found Amelia Phillips's chapter on Jeanne Macpherson to demonstrate "exacting research", Julie Berkobien's chapter on Francis and Albert Hackett to be "beautifully crafted" and Chase Thompson's chapter on Lois Weber to be "trailblazing".  They found that Pamela Scott gives "thorough and measured" coverage to the scripts of Sarah Y. Mason and Victor Heerman; Laura Kirk "comprehensively" examines Sam and Bella Spewak's signature style;  Kelly Zinge authored "carefully detailed discussion" of Lillian Hellman's confrontation with the Blacklist, and that Elizabeth Dwyer's work on Dorothy Parker is "riveting."
Congratulations to all the contributors to our book!
Buy "When Women Wrote Hollywood" Today!
†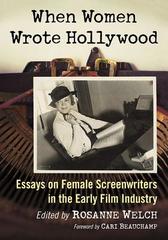 †
Paperback Edition | Kindle Edition | Google Play Edition
Help Support Local Bookstores — Buy at Bookshop.org
* A portion of each sale from Amazon.com directly supports our blogs
** Many of these books may be available from your local library. Check it out!
† Available from the LA Public Library