Transcript:
So she wrote just a little bit in this piece that was published all about her theories of screenwriting. Many other women of the day had written in this and what's interesting is Emilio Cecci came to the states to study how Hollywood did film so he could bring that to Cine Citta and make some money in Italy and he had a daughter named Suso Cecchi d'Amico and she became the core screenwriter in the world of Italian Neo-Realism. She remembered in many interviews that she had read this booklet, as she described it, and that what she kept in mind were these things that Jeanne had said about screenwriting – the three elements: The crucial moment. The beginning of new and the end of the first one. Seems pretty basic but these people were thinking how do we make movies work and so this was new ideas to them. So it's a woman taking information from another woman mentoring her into how she will run her career in an entirely different country. Which also I think is lovely to fit into in Claus's theme and she remembered that for many years she was interviewed and there were oral histories done of her and she always kept going back to this one thing she'd read from Jeanne Macpherson which I think is beautiful.
Watch this entire presentation
At the recent Screenwriting Research Network conference in Vienna, I gave this talk titled "From Jeanne to Suso to Julie to Spike: How Jeanne Macpherson's Manual on Screenwriting Influenced Italian Realism which Influenced Black Independent Film in the U.S."
In the talk, I trace the ways a manual about screenwriting by silent film writer Jeanne Macpherson influenced Suso Cecchi d'Amici who began to utilize Macpherson's ideas and became the queen of Italian neorealism screenwriting in Europe. Then those Italian neo-realist screenwriters in turn inspired the Los Angeles School of Black Independent Film Makers (the L.A. School). In turn, such as Charles Burnett, Billy Woodberry, Haile Gerima, and Julie Dash and their ideas fueled Spike Lee. Finally, when he became the first Black man to head the jury at the Cannes Film Festival (where Suso had once served) his choice of films influenced yet another generation of screenwriters.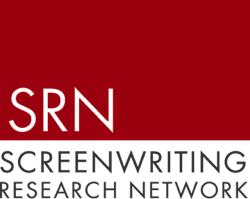 Podcast: Play in new window | Download
Subscribe: Google Podcasts | RSS