Transcript:
So we'll start back with Jeanne McPherson. This is Jeannie McPherson and yes that's a picture of her with Cecil B Demille. So this is mostly where you see her photographs in the world. She was also an aviator and several years ago at a conference, I saw a marvelous presentation on how women are always there at the beginning of a new thing like the Wild West and women aviators in America and all over the world were doing flying until it became a job that made money and then suddenly women couldn't be hired to fly anymore and you had to have had experience in the military, where they hadn't allowed women to fly. So suddenly you couldn't be a pilot anymore and certainly couldn't be an astronaut until they broke that rule. So same thing happened in early Hollywood. All these women are working like crazy and then suddenly it becomes the system and they're all slowly petered out. Often it was because the movie Moguls offered them new contracts – after 20 years of working as screenwriters and being their own directors and casting – they were offered contracts as Junior writers to work with men who would teach them how to do it and to that they said: "I'm going home and writing my own novel." So they and they didn't know that by doing that they pulled themselves out of the history and therefore we're archaeologically discovering all of them.
Watch this entire presentation
At the recent Screenwriting Research Network conference in Vienna, I gave this talk titled "From Jeanne to Suso to Julie to Spike: How Jeanne Macpherson's Manual on Screenwriting Influenced Italian Realism which Influenced Black Independent Film in the U.S."
In the talk, I trace the ways a manual about screenwriting by silent film writer Jeanne Macpherson influenced Suso Cecchi d'Amici who began to utilize Macpherson's ideas and became the queen of Italian neorealism screenwriting in Europe. Then those Italian neo-realist screenwriters in turn inspired the Los Angeles School of Black Independent Film Makers (the L.A. School). In turn, such as Charles Burnett, Billy Woodberry, Haile Gerima, and Julie Dash and their ideas fueled Spike Lee. Finally, when he became the first Black man to head the jury at the Cannes Film Festival (where Suso had once served) his choice of films influenced yet another generation of screenwriters.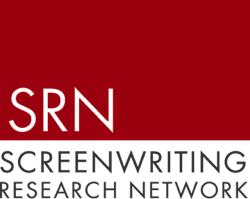 Podcast: Play in new window | Download
Subscribe: Google Podcasts | RSS