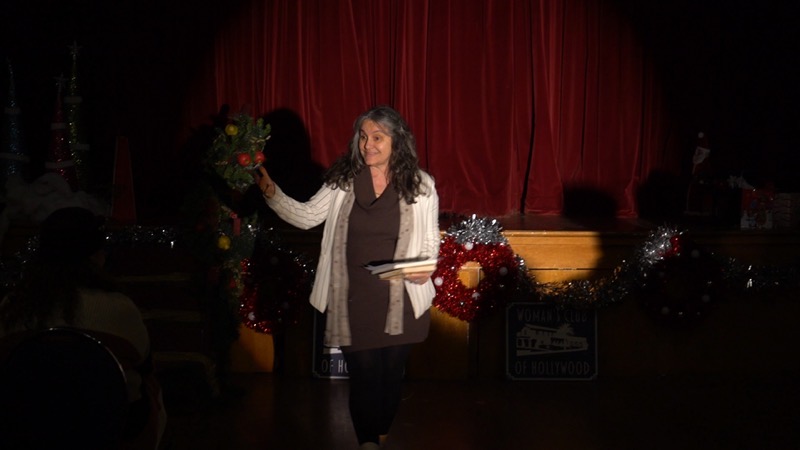 During each of our Stephens College MFA in TV and Screenwriting we take our MFA candidates on field trips around Los Angeles and this January that included the screening of a silent movie – "The Social Secretary" – hosted at the Historic Women's Club of Hollywood with a full audience. Many attendees had never watched a film shown from a projector, much less a silent film on such a large screen with live piano accompaniment. The MFA co-sponsored the event with the , a group dedicated to promoting education and enthusiasm about the art of silent film.
I was happy to be asked to deliver this introduction to the work of screenwriter and novelist Anita Loos whose work bridged the worlds of silents – where she was instrumental in creating the swashbuckling character for Douglas Fairbanks – to talkies and screenplays to novels to Broadway plays. Her Gentlemen Prefer Blondes remains a classic, never having gone out of print, and it led to several film versions including the famous one starring Marilyn Monroe. Her book for Gigi helped give the play a successful transition to the well-known film that showcased Leslie Caron.
If you don't know much about this prolific woman writer, check out my introduction and then go watch some of her films, many of which are on YouTube. Yet the experience of seeing it on the big screen became one of this Workshop's most appreciated events.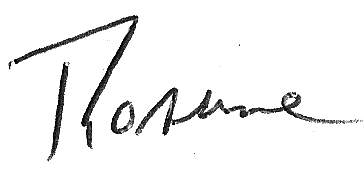 Transcript:
…Rosanne Welch. [Applause]
Hello everybody. I am Dr. Rosanne Welch. I run the Stevens College MFA and TV and Screenwriting where we study film with a female gaze.
So we study Anita Loos and so I'm gonna –– we're here for an hour and a half lecture right?
Very quickly, I just want to make sure people who are here know what we're talking about. First of all, what we do in our program is we teach the history of screenwriting because in most places they teach you the history of film and that tends to be the history of directors which becomes the history of Great Men. While we love men, women founded Hollywood and need to be remembered.
So I was really pleased when Tom said I have the Anita Loos print and I was like, oh yeah Anita Loos. We study her. We love her and it would be lovely to see it with real live accompaniment. 
[Applause]
I'm gonna say a very quick things about Anita. I want people who don't know her to know these things. First of all, we have to remember her as the first person to put wit in her title cards and today when someone writes a television or film script, in their action lines they use that technique. They use their own voice. They say funny things. They don't just say the door opens right? They are still doing something essentially we learn from Anita. So I think that is a reason that she should stay with us. I think it's also important to remember her as a star maker. She's the reason you know who Douglas Fairbanks is. He was just the stumblebum actor until she made him a swashbuckler and then he became the Douglas Fairbanks –– the founder of the Academy right? She also –– I'm sure many of you can think about Carol Channing and Diamonds Are a Girl's Best Friend. Talk about a character that lived forever in that actress. So I think that's brilliant for Anita. She was also known for her diligent work ethic. The woman got up at five o'clock and wrote until two or three in the afternoon and then dealt with business ––  that and she would tell people she didn't work very hard. It wasn't very hard at all. Think about that. So I think that's really beautiful. I think it's important to think about all the literary friends she had. She was friends with Theodore Dreiser , and H.L. Mencken –  these are major names of their day. Interestingly enough her name is still a little more famous than theirs are. So there's something about her work. Though people made fun of films and film writing clearly she survived where some of their stuff isn't read that much anymore and also she was a brilliant friend to other women in the business and we know that that's how everyone who moves up in the world by taking the next person below you and bringing them up right? So she was friends with the young Ruth Gordon. Y'all don't remember when she was young but she was and Anita was someone who helped her move forward in the business. She was best friends with Helen Hayes who many people remember. So the idea that she understood that sisterhood was the way to help everybody. So those are the reasons that I still admire Anita. I always say that I met her when I was six years old – not the person but in her memoirs and so if you haven't read A Memoir of hers you should because they're funny and witty and teach us a lot about this time period and also we've written about her in this book which we will have for sale afterward. There you go. I'll teach Tom how to sell. Which was written by the first inaugural students in our program about seven years ago and there's a chapter on 25 different famous female screenwriters of that period. So if you're interested we'll have some more of those and we'll talk afterward and we have three of the original authors of chapters right here with me tonight. So with that, I hope that everybody adores if you haven't met Anita Loos before you will listen to her voice today and laugh. Have a great night.
[Applause]
Podcast: Play in new window | Download
Subscribe: Google Podcasts | RSS