It was great to be able to attend this year's SD WhoCon in San Diego and present this lecture on "The Difficulties and Delicacies of Writing the First Female Doctor in 50+ years" in which I discuss how successful I think showrunner Christopher Chibnall was in making that transition.
It gave me a chance to talk about the creative work of a showrunner/screenwriter while also reconnecting to some friends we had met at this same convention some 3 years ago – and to talk about one of my favorite subjects – Doctor Who!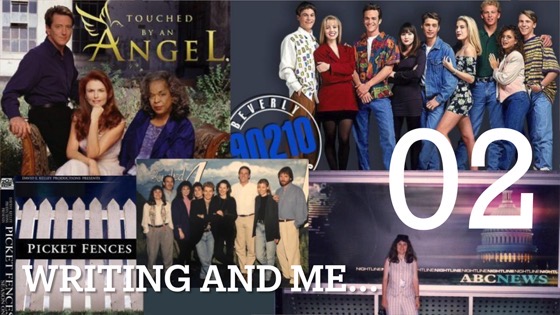 Transcript:
I came out of television into academia. So I worked on these shows earlier in my career and learned a lot from the people who ran them right? 90210. Very popular still. Always shocked about that because there's been lots of teen shows but I think we learned that they took these teenagers seriously and when you take your character seriously, they become friends to the people who watch and I obviously believe that's true in Doctor Who. We all have our favorite doctors. Mine actually goes back to classic Who. I'm a Peter Davidson person but our companions. I mean they are about bringing friends into our home. That's how TV is different than film because you have to pay to go see the people in the films but these people come into our homes where we're having coffee or you know having pizza or whatever. So I really think it's interesting to look at why we fall in love with these characters and for me, of course, it comes from the writing.
Watch this entire presentation
Podcast: Play in new window | Download
Subscribe: Google Podcasts | RSS