This series will focus on material I found while researching my book, America's Forgotten Founding Father: A Novel Based on the Life of Filippo Mazzei.
These next few items come from the Bibliography I submitted when proposing the original book. — Rosanne.
---
More On Mazzei: Jefferson Vineyards with Mazzei History
Thomas Jefferson and Philip Mazzei chose the very same site when they grew grapes here almost 250 years ago.  Back then, our estate was the site of Virginia's first wine company.  With our present operation, we have bridged the origins of winemaking by introducing quality modern viticulture and winemaking practices to Virginia, helping realize Jefferson's dream.  
---
---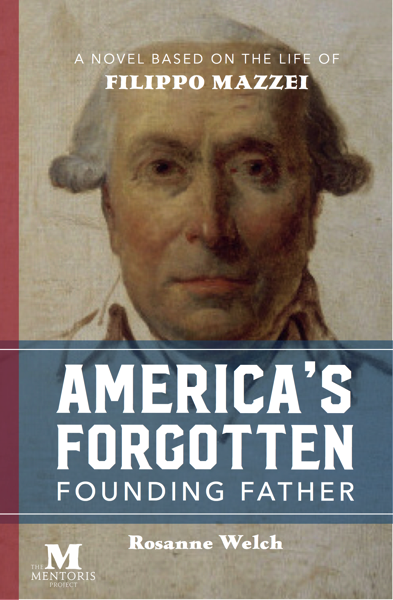 Order an autographed copy of America's Forgotten Founding Father
Print Edition | Kindle Edition | Apple iBooks Edition | Nook Edition
Also from the Mentoris Project
Want to use these books in your classroom? Contact the Mentoris Project!`