Learn more about the American Revolution through the eyes of an important, Italian Immigrant, Filippo Mazzei.
Read his story today!
Frustrated at finding no immediate evidence to use to hold Filippo, Collier released him to the officer of the corsair, only long enough for Filippo and his party to be taken to the prison warden in New York. There Filippo paid for his family's upkeep at an expensive rate, needing to solicit an advance from his relatives in Leghorn to be paid back when her arrived on the continent, if he ever arrived on the continent.
 From America's Forgotten Founding Father — Get Your Copy Today!
---
---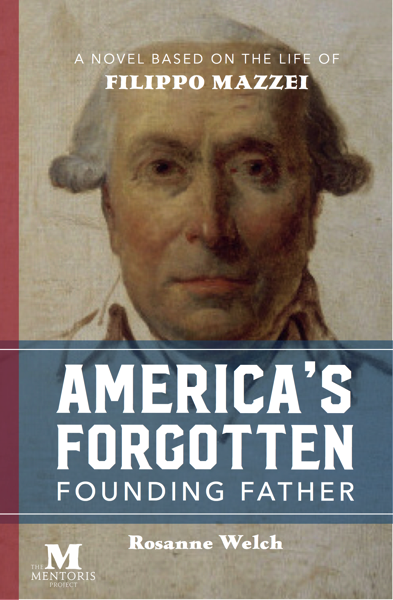 Order an autographed copy of America's Forgotten Founding Father
Print Edition | Kindle Edition | Apple iBooks Edition | Nook Edition
Also from the Mentoris Project
Want to use these books in your classroom? Contact the Mentoris Project!`