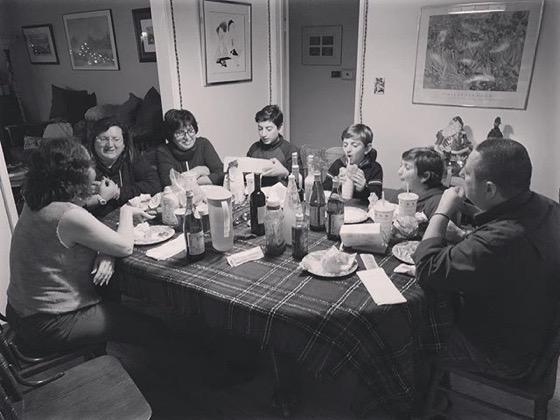 More people at our table than usual
These days it is usually just Rosanne and me at the dining room table or occasionally 2 friends for dinner. Back in December, though, we hosted 6 members of our Sicilian family and the dining room was almost standing room only. 
This was their first day in town, so we greeted them with the quintessential LA meal of In-n-Out. 😀
Every other meal at home, though, looked more like our Italian meals when visiting them. They might have experienced the US and LA when we went out, but evenings cocooned them in a sense of normal home life. 
  and Follow
Join me on Douglas E. Welch Photography on Facebook
Learn more about black and white photography
* A portion of each sale from Amazon.com directly supports our blogs
** Many of these books may be available from your local library. Check it out!
† Available from the LA Public Library